https://www.cyclonis.com/what-is-brushing-scam-how-does-it-work/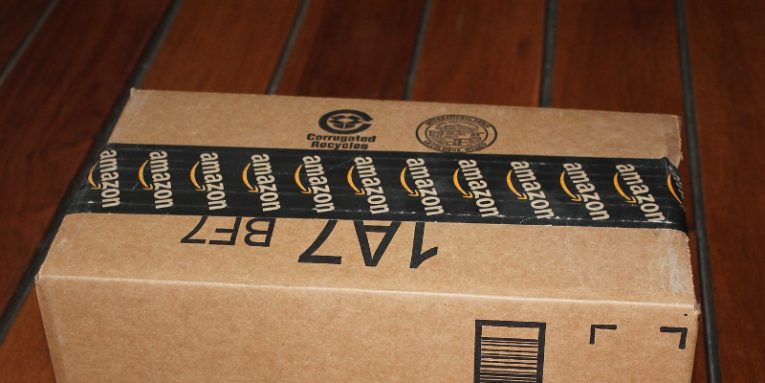 Is there a scam that won't leave you empty-handed? Yes, there is, and it's called a 'brushing' scam. Do you want to fall victim to it? No, you definitely don't.
The brushing scam has existed for a few years now, but it looks like it has become especially popular over the last few months. So much so, in fact, that the Better Business Bureau issued an alert and warned Amazon account owners to be wary of it.
Don't celebrate the arrival of that unexpected Amazon delivery
The scam starts with a delivery that you haven't ordered or paid for. The goods are coming from an ecommerce platform (in most cases, Amazon) and are often brand new and in their original packaging. There could be a wide variety of items, but the package is always addressed directly to you. The Federal Trade Commission has said that you have every right to keep whatever is in the box, and you don't need to pay for it, which is why we said at the beginning of this article that this is one of the few scams that doesn't necessarily leave you empty-handed. A scam is a scam, though, and you need to know how it works, why you might be targeted, and what you can do if you fall victim to it.
Brushing scams are conducted by dishonest third-party sellers who conduct business through big platforms like Amazon. After they find some of your personal information online, they register a new Amazon account to your name and place an order for some of their products. The ordered goods don't necessarily match the items you receive, but the shipment is completed, and the order is considered fulfilled.
What's in it for the third-party sellers?
Once you've received the unexpected items, the third-party sellers can use the account they've registered to your name to write a positive review. The five stars are coming from a confirmed buyer, which means that the seller's reputation receives a massive boost. The same goes for their balance sheet.
The mere fact that they are registering more orders helps independent sellers with their rankings on websites like Amazon, but the additional shipments are also reflected in both theirs and the ecommerce platform's financials. The effects are often significant.
In 2015, for example, during a Chinese shopping holiday, ecommerce giant Alibaba logged a daily revenue of a whopping $14 billion, and the US Securities and Exchange Commission suspected that at least some of these sales could be attributed to brushing scams.
What do you need to do if you fall victim to a brushing scam?
Obviously, if you don't have vested interest in Amazon's or Alibaba's financial situation, this doesn't really concern you very much. What you should be worried about, however, is the security of your account and data.
As you can see, the sellers that engage in brushing scams don't compromise your account. If they had the means to do that, they wouldn't send the unexpected goods to your address. The fact that they have information on your name and whereabouts does show, however, that your data has been exposed by someone. Determining the source of the leak is often impossible, and you can't really know how much data has been revealed, which means that you must take the incident seriously.
The mere registration of an account to your name is a form of identity theft, and you must inform Amazon immediately. Out of an abundance of caution, changing your password might not be such a bad idea, either, and the threat of potential phishing scams means that you should be even more careful than usual with the contents of your inbox.
A brushing scam is not just a dishonest business practice. It's also a serious invasion of users' privacy, and it should not be underestimated.